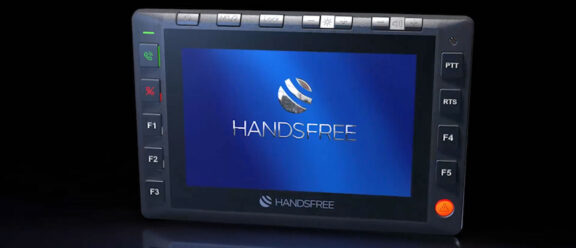 Emergency Service Technology
…the future of Critical Communications
The R5 User Interface has been designed and built specifically with mission critical users at its heart. Every single feature and benefit have been tested and approved by users in the field, so you can trust and rely on the Handsfree R5 in an emergency.
The Handsfree R5 is the new generation in mission critical communication technology solutions. Designed to enhance the quality and efficiency of communications across all the emergency services.
Suitable for police cars and motorcycles, fire engines, ambulances, and marine vessels; along with coast guard, mountain rescue and other mission critical users. The R5 comprises of a control unit, touchscreen, and a variety of other accessories such as telephone handset, speakers, and antenna.
The main R5 features include PTT over cellular, Bluetooth, Wi-Fi Hotspot, GPS and DMO (Direct Mode) D2D with Airwave integration.
The future is here and it's LOUD and CLEAR.