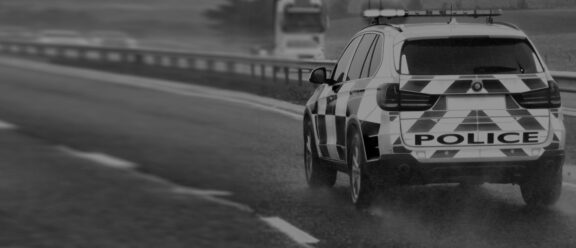 Products
The R5 User Interface has been designed and built specifically with mission critical users at its heart. Each base kit consists of the core essential products, needed to fit out each specific vehicle type and end user organisation. For all details on Integration and Installation, please contact Paul Howard at Handsfree Group.
R5

Fixed Vehicle Communications Device

The R5 Fixed Vehicle Device from Handsfree Group is the latest generation in mission-critical communications technology. The device comprises of a control unit, user interface, and other accessories such as telephone handset, speakers, and antenna.

Designed to enhance the quality and effectiveness of communications, it is suitable for installation in all types of vehicles and can be deployed across a wide range of services – from transport and logistics to mission critical emergency services.

The R5 has been praised for its versatility, reliability and ease of use. It is a real game changer in the vehicle communications industry and has been commissioned by the Home Office of the UK government for ESN use in emergency service vehicles.
Technical overview
The R5 Core Unit houses the CPU, wireless connectivity, and multiple system interfaces. The versatile functionality of the Core Unit includes:
CAN
RS232
USB 2.0 x 2
USB 3.0
GPIO x 8
Bluetooth
2 x Ethernet interfaces (providing downstream connection to vehicle-specific accessories such as Kodiak PTT devices).
When paired with the R5 User Interface Touch Screen (available in two sizes), the Core Unit functions as a Wi-Fi hotspot, LTE, and GPS module, operating effectively even at high speeds. The Core Unit utilises a Qualcomm chipset and runs on the Android 10 operating system. It also provides Airwave integration, ensuring the R5 is fully compatible with legacy end-user applications.
The User Interface Touch Screen is rugged, ergonomic, and intuitive, providing durability in harsh environments. It is built to an IP67 standard, featuring a 1.8mm Gorilla Glass screen and ruggedised casing that offers protection against wear and tear. The 5.7" LCD Displays are sunlight-readable, making the device useable in variable light conditions. The interface also features five programmable buttons, so the device can be calibrated to end-user requirements. Dedicated buttons perform PTT and other standard controls.
The R5 device can be powered via a 9v – 36v supply, drawing only 120mw when not in use. Rest assured; the Control Unit can be installed in any vehicle without the need for a power management system.