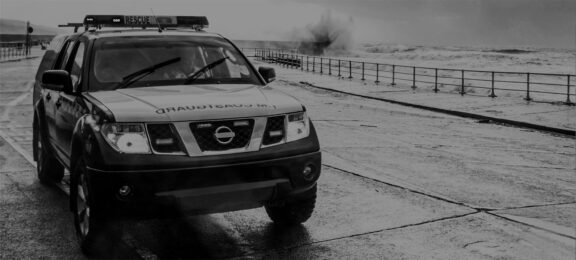 User Interface
The R5 User Interface has been designed and built specifically with mission critical users at its heart. Every single feature and benefit have been tested and approved by users in the field, so you can trust and rely on Handsfree R5 in an emergency.
Modular & Unique
R5
The Handsfree R5 is a modular, scalable solution for use in Emergency Service vehicles. Designed to enhance the quality and efficiency of communications across all the emergency services.
Designed, installed, and commissioned by the experts at Handsfree Group, the R5 fixed vehicle device is a leading vehicle communication, safety, and security solution. It is used by a wide range of first response clients including police, ambulance, and fire services.
The Handsfree R5 is the new generation in mission-critical communication technology. Suitable for police cars, motorcycles, fire engines, ambulances, and marine vessels; along with coast guard, mountain rescue, and other mission-critical users.
The R5 is an Android™ 10 platform, with Google applications installed, and an operation regular Android users will find to be familiar. It's an all-in-one device, reliable and easy to use, with superior sound quality to ensure your vital communications are crystal clear.
Specifications
R5 5.7" User Interface Panel
Programmable Hot Keys, Siren, and Lighting Control, Talk Group Select, Perational Status, Messages (Osm)
Rugged, built for harsh environments.
1.8mm Gorilla Glass
Dimentions of UI 188mm x 100mm x 40mm
Dedicated buttons for PTT and other standard controls
Sunlight readable display
Emergency, volume, brightness hard key controls
AMPS mounting Solution.
Weight of 5.7″ UI 400g
Control Unit
The R5 Core Unit is the central point of the R5 system. It provides the Android processing power, LTE connectivity, audio processing and an extensive range of IO interfaces for vehicle and 3rd party device connectivity.
R5

Specialist

The R5 Core Unit houses the systems CPU, Wireless Connection, and System interfaces. The versatile functionality of the R5 Core Unit includes CAN, RS232, 2 x USB, GPIO, and 2 x Ethernet interfaces, providing downstream connection to vehicle-specific accessories, such as Kodiak PTT devices. When paired with the R5 User Interface, the R5 Core Unit functions as a Wi-Fi hot spot, LTE, and GPS module, which continues to operate effectively at high vehicle speeds. The R5 Core Unit utilises a Qualcomm chipset and runs the Android 10 operating system, providing Airwave integration and ensuring the system is fully compatible with the latest end-user applications.
R5

Adaptable

The R5 User Interface has been purpose-built to be rugged, ergonomic, and intuitive, providing longevity in harsh environments. The R5 User Interface features 5 Programmable buttons allowing the system to be calibrated to end-user requirements, whilst dedicated buttons perform PTT and other standard controls.

The large 5.7" LCD Display is sunlight- readable delivering functionality in changing light conditions. Finally, the rugged design is built to an IP67 standard, featuring a 1.8mm Gorilla Glass screen and ruggedised casing, offering protection against wear and tear.
Specifications
R5 Core Unit
Mobile Network Technology LTE
Kodiak PPT
Voice Calling
GPS technology
Multiple or Second Screen
In Vehicle high speed Wi-Fi hot spot
Bluetooth connected devices.
Direct Mode (Device to Device Airwave Integration)
CAN
Ethernet x 2
RS232
USB 3.0
USB 2.0 x 2
GPIO x 8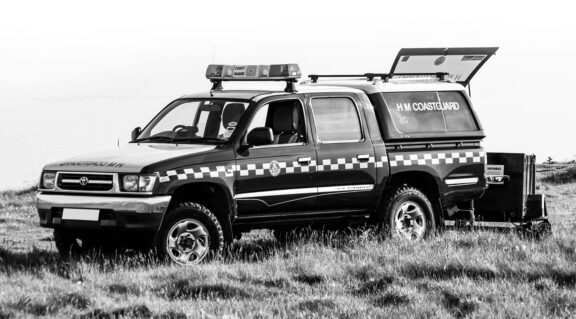 R5

Speaker

Loudspeaker optimised for interference-free voice transmission. It seemlessly integrates into the system that comprises the complete R5 emergency services network solution.
Optimised
R5
Rugged plastic housing
Frequency range optimized for radio communication.
Very high power – 10 Watt
Solid retaining bracket made of metal.
Specifications
Housing: PVC plastic, black
Dimensions: Height 66 mm, width 110 mm,
Depth 55 mm, height with retaining bracket 77 mm
Weight: 340 g (12 oz)
Storage temperature: -25 °C to +70 °C (-13 °F to +158 °F)
Operating temperature: -25 °C to +70 °C (-13 °F to +158 °F)
Connection 2-wire cable; cable length: 3.00 m, with
Over Moulded Molex plug Connection
Frequency range 300 Hz to 5 kHz at -10 dB
Effective sound pressure 84 dB/1 W/1 m ± 2 dB
Impedance 4 Ohm ± 15 % at 1 kHz
Output norm. 10 W / max. 12 W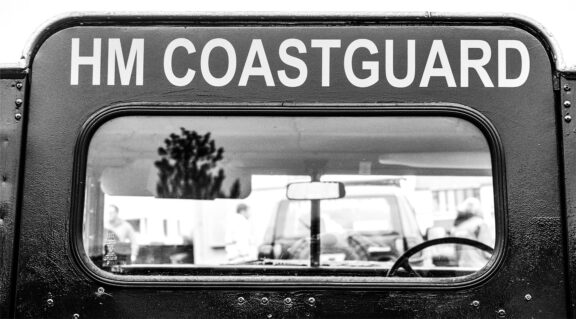 R5

PTT (Push to Talk)

R5 Push to Talk (PTT) button uses omnidirectional dynamics and is designed to be installed as part of the R5 emergency solution. These are extremely rugged and reliable, standing up to the most strenuous handling conditions.
Rugged
R5
Rugged housing with gooseneck
Can be positioned for improved ergonomics.
Perfect for specialist vehicles
Long life switch contact
Mounting bracket
Specifications
Housing: PA plastic, black
Gooseneck Steel coil with external brass winding, black
Dimensions: Length 250 mm, head Ø 19 mm, body Ø 15
?? mm, gooseneck Ø 11 mm
Weight: 150 g (5.3 oz)
Storage temperature: -40 °C to +80 °C (-40 °F to +176 °F)
Operating temperature: -25 °C to +70 °C (-13 °F to +158 °F)
Connection 2-wire cable, 1.5 m, without connector
Operating elements 1 button, yellow
Switching capacity max. 24 VDC/500 mA
Life cycle 200,000
Protection class IP40
Operating force 5N max.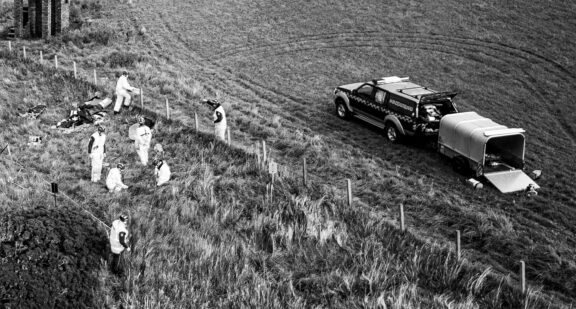 R5

Microphone

R5 microphones are designed to fit within the trim of the vehicle for optimum performance and an inconspicuous presence. Advanced technology means the device has omnidirectional noise reduction with anti-vibration mountings.
Discrete
R5
Electret microphone capsule
Unidirectional noise cancelling
Small discrete design
Technical data according to VDA specification
Very thin and flexible cable for easy installation in vehicles
Integrated microphone preamplifier
Specifications
Housing: PC-ABS plastic, black
Dimensions: Height 14 mm, width 22 mm, depth 44 mm
Weight: 26 g (0.9 oz)
Connection: 1-wire cable, shielded, 3.0 m, with Molex
5557-NR plug
Storage temperature: -30 °C to +70 °C (-22 °F to +158 °F)
Operating temperature: -25 °C to +60 °C (-13 °F to +140 °F)
Operating voltage 8 V (DC)
Frequency range 80 Hz to 10 kHz at -10 dB
Sensitivity 700 mV/Pa (-3 dBV/Pa ± 3 dB) at 8 V/680 Ohm
Impedance < 100 Ohm ± 20 % at 1 kHz/RL = 680 Ohm
Directivity Cardioid (at 1 kHz; 180° -15 dB)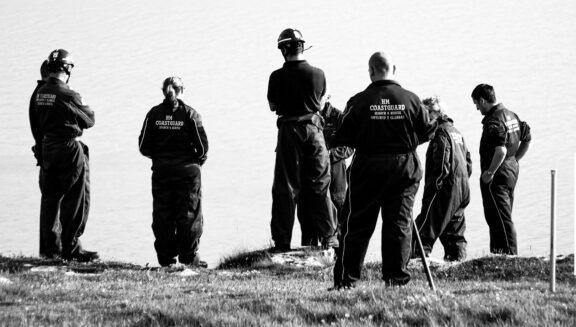 ---
R5

Fistmic

The R5 Fist Mic, or remote speaker microphone – designed with an amplifier and three buttons. This accessory is rugged and versatile, with PTT and an emergency button for ease of use. These fist microphones are an exceptional addition to the R5 Emergency Services Network Solution.
Integrated
R5
Electret microphone capsule, integrated
Class-D amplifier
Solid plastic housing
Protection class IP67
PTT button, emergency button and one button for toggling the volume level
LED for displaying the selected volume level and the emergency function (detachable)
360° rotating clip
Headphone jack (3.5 mm jack with thread)
Specifications
Dimensions: Height 90 mm, width 66 mm, depth 31 mm
Weight: 200 g / 7.05 oz
Connection: Spiral cable, extension length max. 2.5 m
Storage Temperature: -30 °C to +75 °C / -22 °F to +167 °F
Operating Temperature: -25 °C to +70 °C / -13 °F to +158 °F
Scope of delivery: Remote speaker microphone ML 50 with 360° rotating clip and spiral cable with plug for TPH700
Microphone: electret
Operating voltage (DC): 3.3 V
Frequency range: 150 Hz to 10 kHz at -10 dB
Sensitivity: 5 mV/Pa (-46 dBV/Pa ± 3 dB)
Impedance: 1 kΩ ± 20 % at 1 kHz (balanced)
Directivity: Omnidirectional Speaker
Frequency range: 650 Hz to 7 kHz at -10 dB
Effective sound pressure: 81 dB/1 W/1 m ± 3 dB
Impedance 8 Ω ± 15 % at 1 kHz
Maximum output: 2 W (max. 2,5 W)
Amplifier input: 600 Ω balanced
Amplifier output: 0.6 W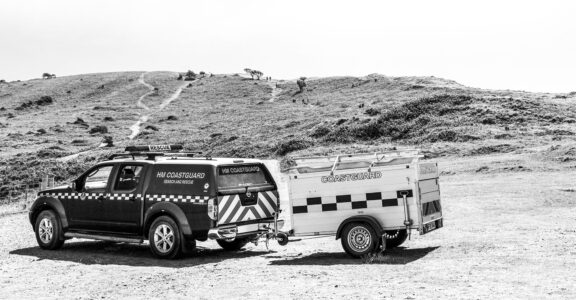 R5

Handset

The HA57 programable R5 Handset is the perfect choice to fit out a vehicle with a handsfree kit that satisfies the highest standards.
Programmable
R5
Well proven design
Large operating voltage range (5 V to 35 V)
2.4'' colour graphic display with 240×320 pixel
Adjustment of display brightness
Full numeric keypad
Large PTT button on the bottom side (easy handling for right and left-handed users)
Dynamic ear capsule
Electret microphone capsule with noise reduction
Wear-free hook function
Specifications
Housing: PC-ABS plastic, black
Dimensions: Height 30 mm, width 50 mm, depth 165 mm
Weight: 200 g (7.0 oz)
Connection: 8-wire, halogen-free spiral cable, 2 wires shielded, draw length 1.5 m max. RJ50 10-pin connector
Operating elements: 1 PTT button on the underside
Storage temperature: -30 °C to +70 °C (-22 °F to +158 °F)
Operating temperature: -25 °C to +60 °C (-13 °F to +140 °F)
Operating voltage: 1 V to 10 V (DC)
Frequency range: 150 Hz to 12 kHz at -10 dB
Sensitivity: (in LRGP) 6 mV/Pa (-44 dBV/Pa ± 3 dB)
Impedance: 2.2 kOhm ± 20 % at 1 kHz
Directivity: Cardioid
Frequency range: 400 Hz to 5 kHz at -10 dB
Sensitivity: 22 dBPa/V ± 3 dB (IEC 3.2 low-leak coupler)
Impedance: 50 Ohm ± 20 % at 1 kHz
Max. input voltage 1 V